As much as I would love to get in front of the camera with my kiddos, I have not because I have been sick. I can tolerate the no make-up, lack of shower look, but puffy eyes, and a bright red nose, I'll pass. So you will have to endure looking at some pictures of my handsome husband and little miss Julia again this week.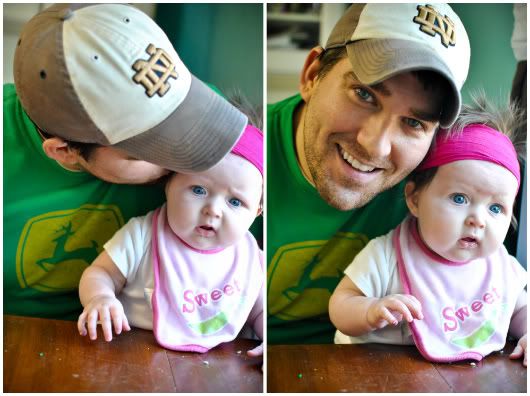 If your wondering, Derek dressed her and put her headband on her. Oh and ignore the cookie crumbs, Cole was sitting there earlier :)

"Julia can you smile for dad?"

Here face says it all...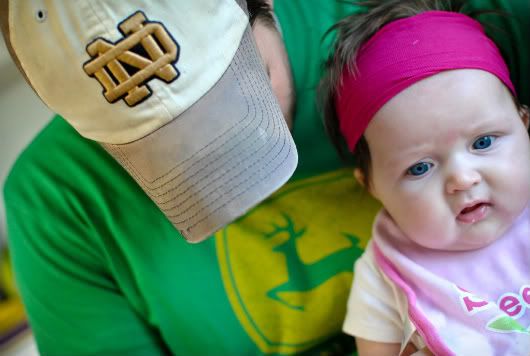 Derek, "I know you want to... go ahead. Smile."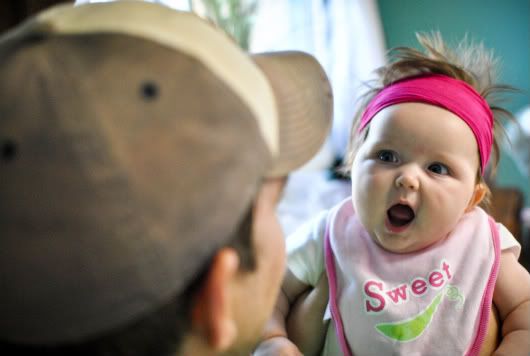 Derek, "Go ahead Julia give me a big smile."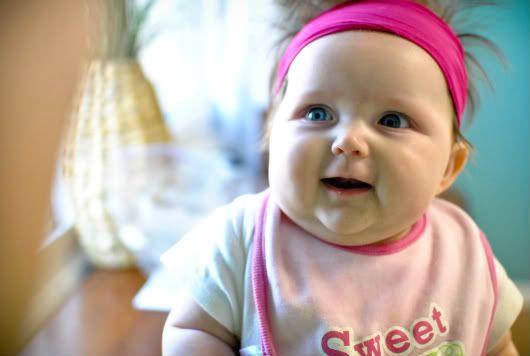 Derek, "There it is!! There's your beautiful smile!"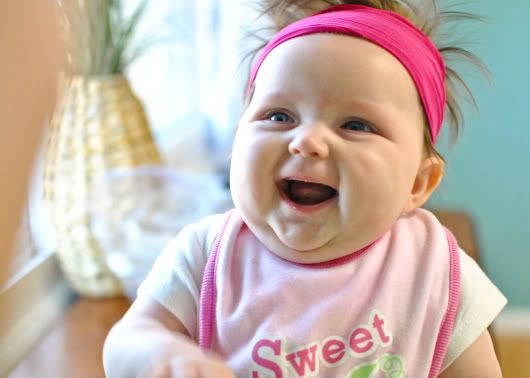 Hope this made you smile :)