Sometimes Cole thinks he is a dog. He barks, and licks. Last year he got a dog costume, and Derek just brought it out of hiding, and Cole is digging it. With a two, almost three year old, I pick my battles. If he wants to bring me a pair of shorts, and two pairs of pajama shorts to where, sometimes I let him.
Cole and Julia stayed the night at Nonna's house the other night, and Cole picked out his clothes before he went. The dog costume was part of his get up.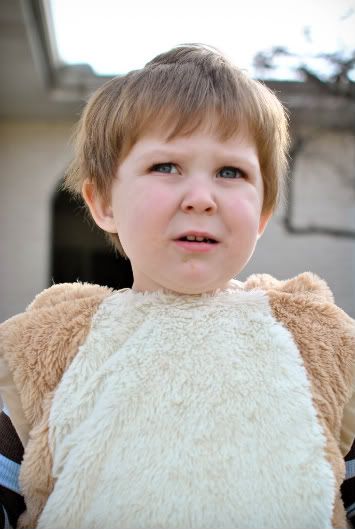 After dressing him, in the shorts, two pairs of pants, and amazingly a matching shirt, Cole donned the dog costume, and off to Nonna's we went.