Cole + music + Percy underwear + a beaded necklace = A picture he will hate when he is older. ha!
He went up to Julia and said, "lets dance!", grabbed her arms and danced with her in all his cuteness. They make me laugh :)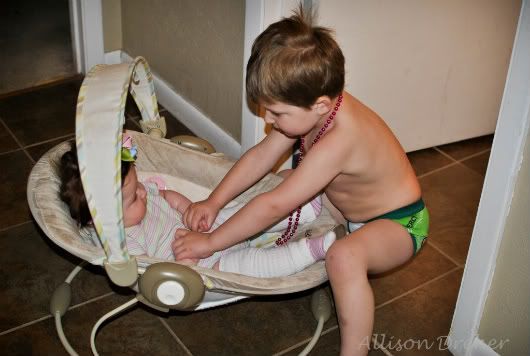 That was yesterday, today this is Cole.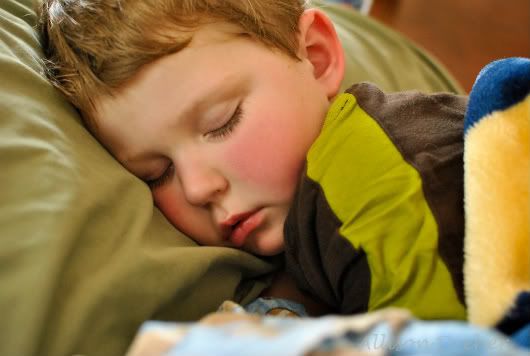 Poor guy had a fever, that finally broke, and threw up for the first time in his life. Amazing what one day can do. Praise the Lord he is starting to show signs of him old self again. I don't know how parents do it that have really sick children. They are strong people.
Hopefully this bug steers clear of the rest of us, especially our Julia girl.