60
years is the number of years my grandparents have been married.
60
pictures is how many pictures are in this post, just kidding, but close. To celebrate their
60
years of marriage they reunited their vows, and then had a little get together with the fam. Well no get together is small when you get us together. See...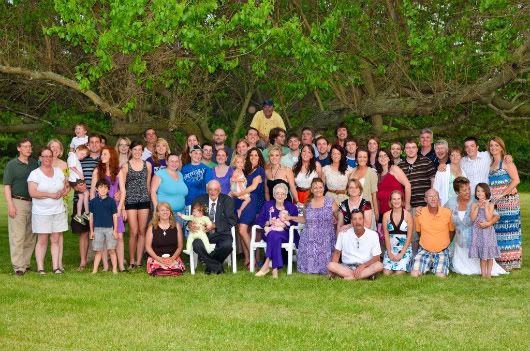 Just a few of us right?