We have been busy summering, and it has resulted in a little bit of a cyber vacation. We have been going for bike rides, swimming, splashing, zoo visiting, getting slobbery kisses from the cutest 8 month old, celebrating potty training, loving, eating, reading, snuggling, napping, and enjoying time with one another. As a result I have a camera full of pictures that need to be downloaded to my computer to share.
Here are a few pictures from last week.

We had our first bonfire with Cole and made smore's for the first time.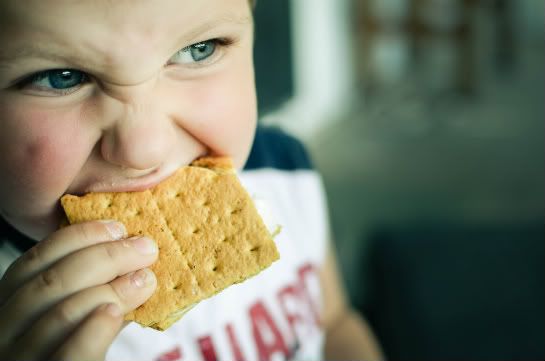 Yeah, he loved them!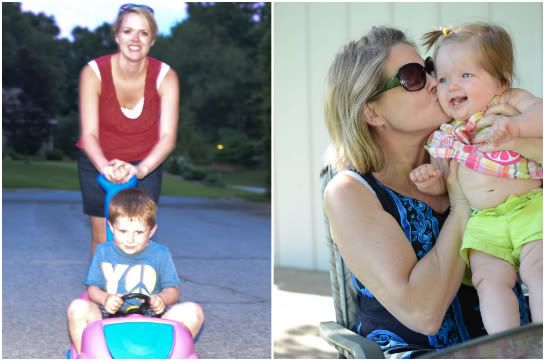 On the 4th of July, at my in-laws, we raced down the street with the kids in different cars. They loved it, and my husband was the fastest! Cole is making VROOM sounds here. And Julia is getting some loves from Nana :)
I love summer.