The mom (click on link above to see her blog) started, what I think, is a great idea for moms to make a point to take pictures of themselves with their kids every week. We have a ton of pictures of our kids together, or by themselves, not as many with Derek, and even fewer with me. So, I am going to try really hard to take a picture of myself with at least one of our kids weekly, and post it here. I guarantee there with be pictures of us with uncombed hair, still in our pajamas, food on our faces, and spit up on our shoulders. But, I hope the memories and moments will be what we remember the most.
Without further adieu...here is our first embrace the camera post :)
Kisses for Cole

Cole was not embracing the camera, ha!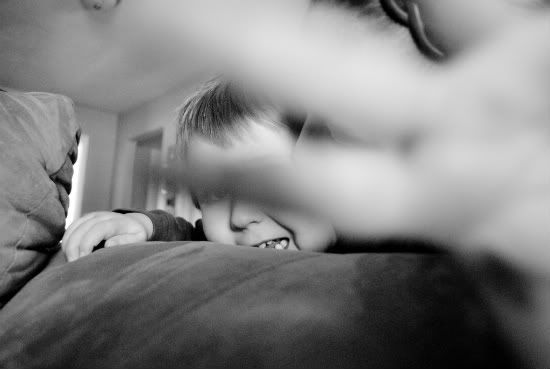 He is obviously not amused...