I realized this morning that I need to learn how to use the self timer button on my camera. But until then I tried to get some pictures of Julia and I. She is wonderfully snugly this morning due to a little cold.
I love these moments when she buries her head in my neck...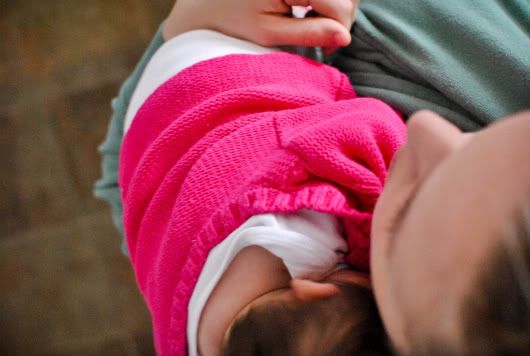 We both worked all night on our hairdos :) Go figure she is looking at the camera, and I am looking at her. I guess I could have smiled. ha!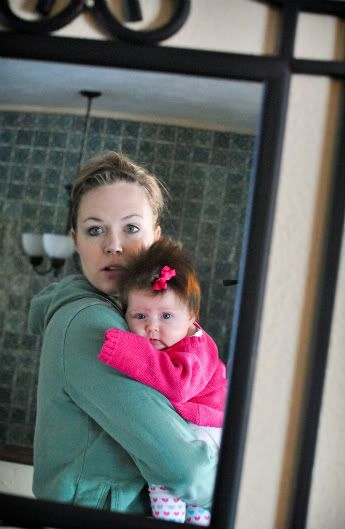 Better luck next week getting a picture of us both smiling :)