On the nights that I work, Julia is in the bath when I leave for work. I was on my way out the door when Derek snapped these pictures of me saying good bye to her.
Us Girls.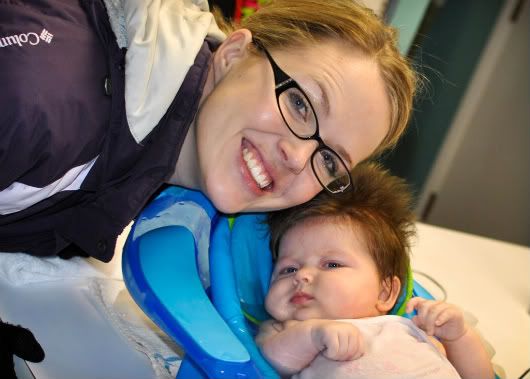 Last week I told myself I would learn how to use the self-timer on my camera. MIssion accomplished. I did! Definitely room for improvement though, ha!
Attempt One. Cole was sitting so good! Too bad the only part of me in it is my hip!
Attempt Two.
The blur is so bad it almost hurts my eyes! I so wish it were in focus, but better luck next week.