Julia was blessed with a beautiful crazy head of hair that we LOVE. I was not surprised that she was born with a head full of hair, but I am amazed that she hasn't lost it. It keeps getting longer, and besides the little rubbed off bald spot in the back, she has kept all of it. Her hair is uncontrollable. It lays however it wants, which until this weekend has been sticking straight up! Look how nicely the front is laying now...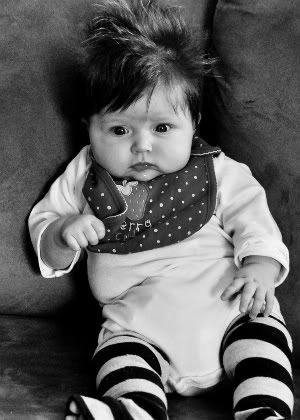 We measured her hair tonight while she was in the bath sporting this rockin mohawk, and it measured almost 3 inches!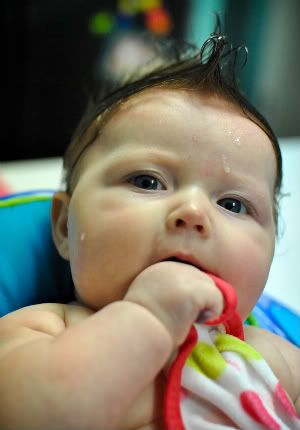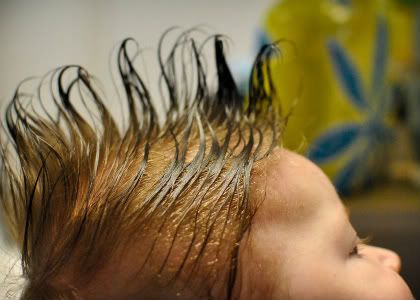 We call this one the angry senator, ha!
It looks like she is delivering an intense speech.
She can work the comb over :)
Back when Julia was only a couple weeks old Derek brought her out after her bath and goes "Look it's the Kate Gosselin hairdo." Tonight we got a picture of it :)
Her hair is really starting to lighten up at the roots. I wonder if she will be a blondie.....