Julia my love you are already 4 months old. Where is time going?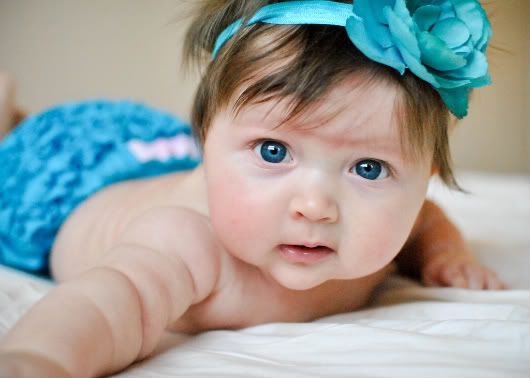 Weight: About 16 pounds (official weigh in next week).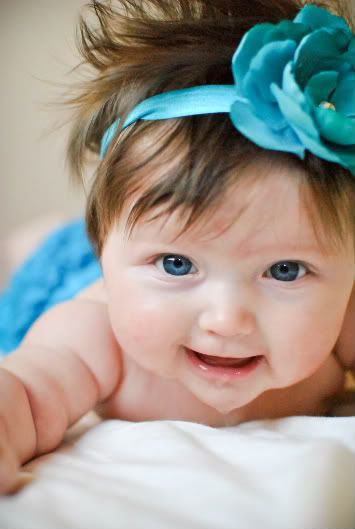 Cloth Size: 3-6 month
Sleep pattern: Go to bed around 7:00 and sleep until 5ish, and then sleep until 8ish.

Napping: You usually take 2 naps a day. One 45 minutes to an hour, and the other 1.5-2.5 hours


Eating: Nursing every 3-4 hours during the day. You are a quick and efficient eater.
What your up too: You are in the stage where we rotate you from the excersaucer, play mat, bouncy seat, swing, and moby wrap. You reach and grab for toys. Each item you can grab goes into your mouth. Your are still my snuggler. Every night when we give you a bath your dad plays the guitar and sings to you. You are mesmerized by it. Cole is so sweet to you and likes to burp, and play with you. Today you rolled over for the first time! This time last year I found out I was pregnant with you. When we talk to you we say, "Hey Gorgeous!" and you just smile and give little laughs. You talk in your own language a lot, by making this gargling kind of noise in the back of your throat. You are such a happy content baby! We love you Julia!