Yesterday, we started to go a little crazy being stuck in the house. So, we ventured outside for a walk. I donned a hat that Derek gave me almost TEN years ago for our first Christmas, and Julia is wearing an ADORABLE cupcake hat by her Grandma D. I strapped Julia in the moby wrap, and somehow managed to zip my coat around the both of us :)
(Derek took these after our walk, we were zipped up better for our walk).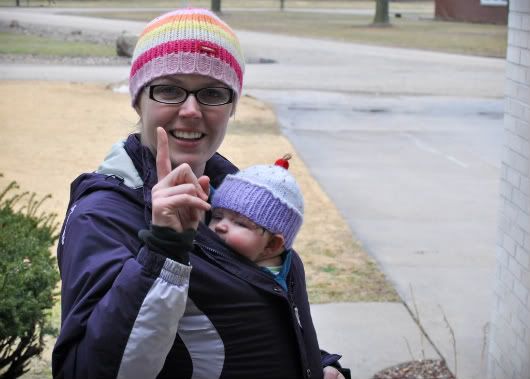 It needs to get nice out fast, if she gets any bigger we won't be able to share my coat :)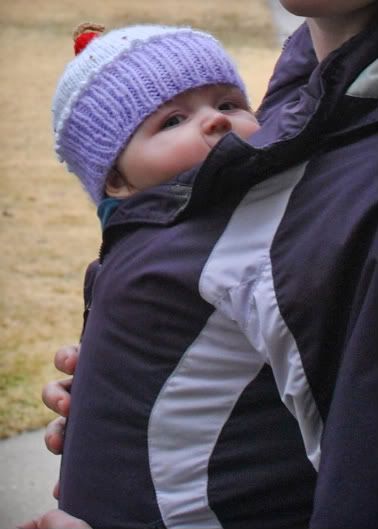 Cole joined us by walking through puddles and picking up leaves, but was more interested in letting the dogs out than getting his picture taken. Such a boy.