Our children are blessed with many wonderful Grandparents. This weekend they saw a few of them.
Saturday while I slept (after working all night) Julia spent the day with Nonna. They went to church, and according to my moms report Julia was perfection :)
Here they are when I dropped Julia off.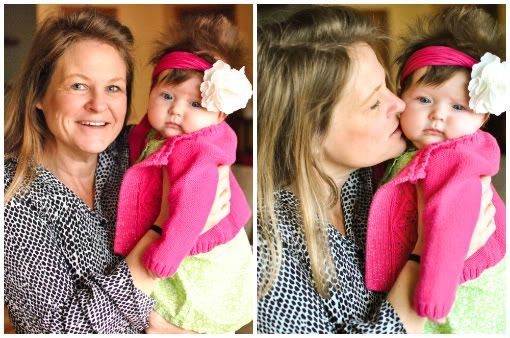 Yesterday Derek's parents stopped by to see us.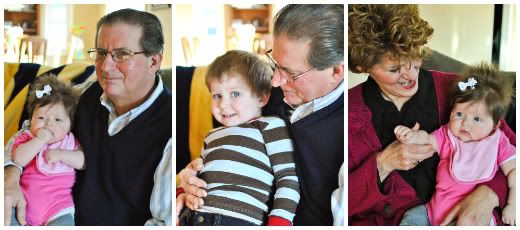 I can't believe we actually got a picture of Cole on one of their laps. Cole thoroughly enjoyed the cookie they brought him :) As you can see Julia is really in to sucking on her fist these days.
Thank you mom for taking Julia for the day, and for Grandma and Grandpa Dreher for the treats and visit!