I love that Julia snuggles with me.
I love the feeling of a completely relaxed baby in my arms.
I love the expression on her face here.
I love how her head fits perfectly in the crook of my neck.
I love that her hair bows work in my hair too! ha!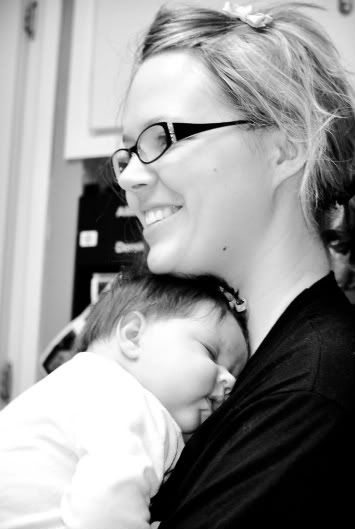 I love and savor these moments!
Oh! And I love the comfort of the shirt I was wearing so much, that I just wiped the spit up off of it and wore it the next day too!