The other night we decorated Easter eggs. I really enjoy festivities, but am bad about being the one to enable them. The whole time I had to remind myself that this is suppose to be fun, life is about experiences and creating memories, breathe it's okay if some of it spills, he is two, etc. The whole experience started by me realizing I didn't know how to hard boil eggs. Dumb right? After asking my mother-in-law, and referring to Betty Crocker, I successfully hard boiled eggs.

Point for me.
Next thing I know I am adding lemon juice to these little tablets, adding water, and dunking the eggs. Cole was not into having his picture taken, so it looks like he didn't enjoy it, but he did. I think making a mess, and hearing me gasp when some dye spilled was more fun to him than anything else. And come to find out Cole really likes to eat hard boiled eggs. Live and learn.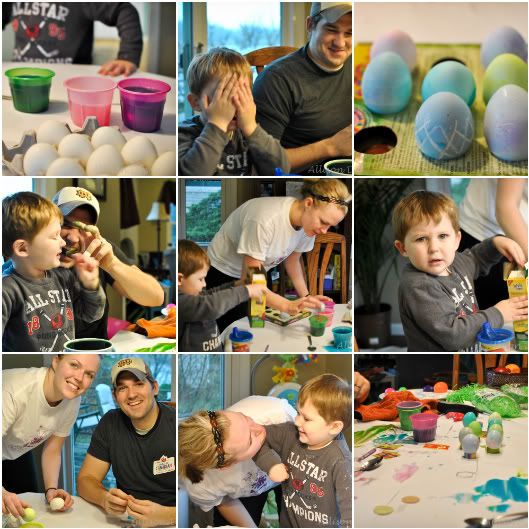 And just to prove my mom and Julia were there, here is a picture of them.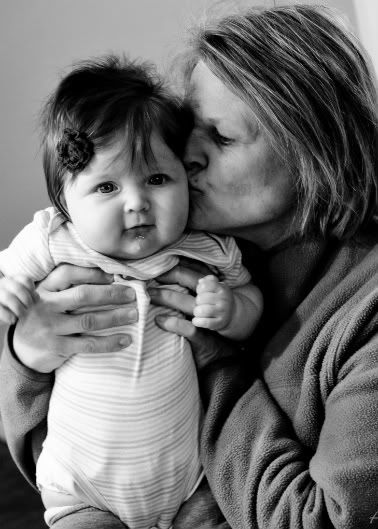 Memories were made, eggs were eaten, pictures taken, and besides a few colorful dyed fingers, nothing was ruined :)
Oh, and thank you mom for being there and taking pictures :)