My brother Nick had his college exhibition the other night. He has practically been in hiding his last semester of school. So we were so happy to see some of what he has been working on at his exhibition earlier this week. In the hustle and bustle of getting out of the house quickly, I left my camera sitting by the door, grr! Luckily, my mom and gram had theirs, so pictures are compliments of them.
His theme was a Vision through Braille.
Nick did all of this. He had a total of three displays. Here is one of them...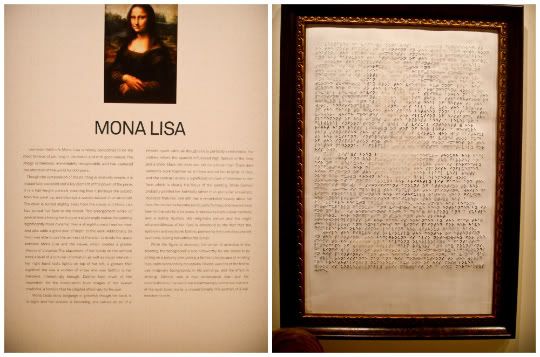 Do you see Mona Lisa in the picture on the right? It was all done in braille, you could actually touch the displays and feel the braille. A-MAZING!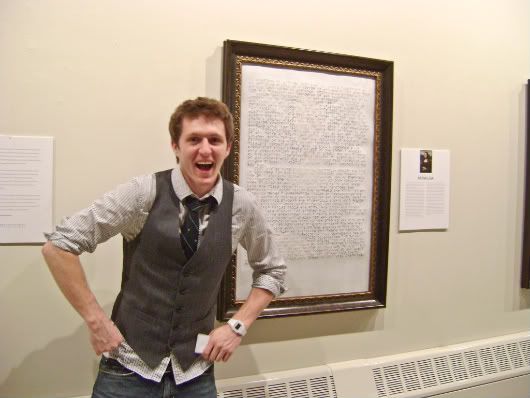 Nick and Mona
Most of the family that was there.
I am so truly impressed which his creativity, and execution of such a great idea.
You did good Nick!