Can you see what Cole is chasing in the distance?
.
Maybe now?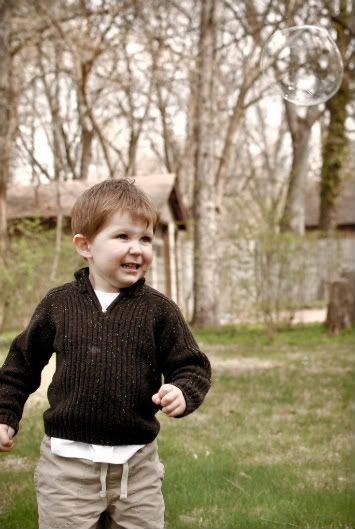 It is our new, loved, uber fun form of entertainment.
Bubbles.
How he loves bubbles.
He loves to chase them, and blow them away.
How I now love bubbles.
Once the bubbles are launched,
he huffs,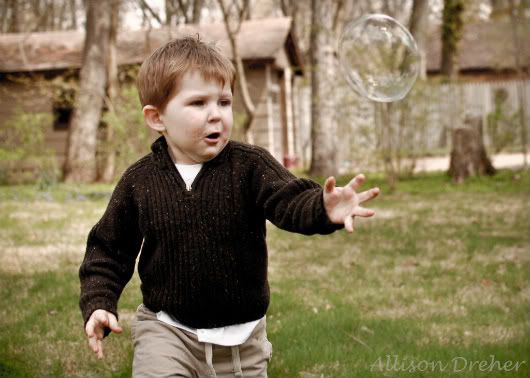 and he puffs, and he blows as hard as he can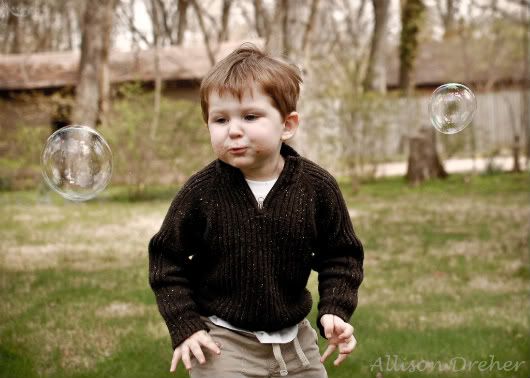 to blow those bubbles away :)
p.s. Don't worry that is just yummy Easter food on his face, that's the way we roll.