One of the things I have been wanting to do is make Julia
this dress
. Unfortunately I don't know how to sew, BUT fortunately my Aunt Annie does. So, while in North Carolina last week we, I mean she, made this dress for my Julia girl out of one of Derek's t-shirts. I must say I did excellent work putting in a few pins, cutting, and ironing.
Before...
After...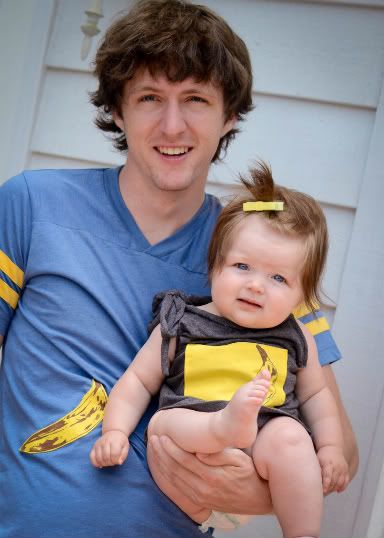 When Nick saw the dress he recognized the banana as an Andy Warhol drawing, and wanted one for himself. He found this shirt at a Gap outlet for like $3.00 the next day, and wha-la, Aunt Annie made him a banana, and Nick and Julia have coordinating outfits :)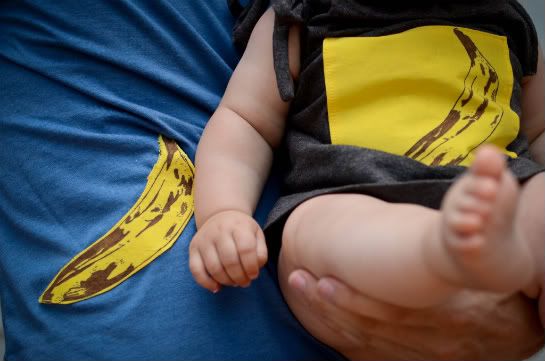 I have been drooling over this dress for a few months now, and am so so happy that Julia has it. Thank you Aunt Annie! We love it!