Who has graduated to O's??
Julia that's who.

She just over 8 months in these pictures.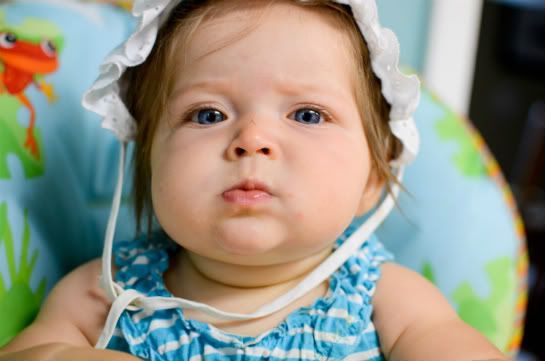 Are you wondering about the bonnet?
Well, it was one I found, and thought I would try on her. I was ticked pink with how funny she looked that I left it on her until my mom came over. I know it is way to small, *sigh*. Sometimes the amount of clothing that little ones accumulate is a lot, and before you know it they have grown out of it, and never get a chance to wear it.


But little missy here is enjoying her cheerios...a lot!

Kind of looks like she forgot her dentures in the pic above, ha!