Where were we?? Ahh yes, school pictures. Would you believe it has taken me this whole time to find them, and that is the reason for the delay? Well either way I am really going to make an effort to keep this up. 2013 here we come!
September came with a Labor Day Parade, and more time together outside.
We ended September by road tripping down to Florida for a week. It was awesome. Relaxing. Perfect.
Here is our week in a few snapshots...
To end October we took the kids trick-or-treating in Derek's old neighborhood, covering the same ground he did as a kid.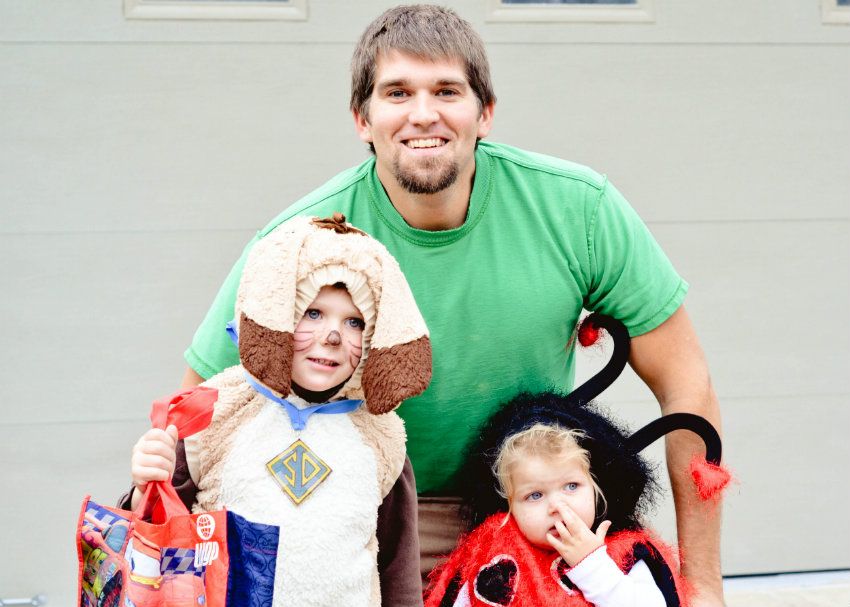 Derek as Shaggy, Cole as Scooby Doo (yes this is the third year Cole has sported this dog costume) and Julia as the cutest little nose picking ladybug I have ever seen!