Another week has gone by and it is time for an embrace the camera moment or two. We took these pictures last night, while we were drinking smoothies for dinner. Cole had THREE helpings!
They were chock full of fruit, milk, and a huge handful of spinach (could not even taste it though).

Cole and I could not drink our smoothies fast enough.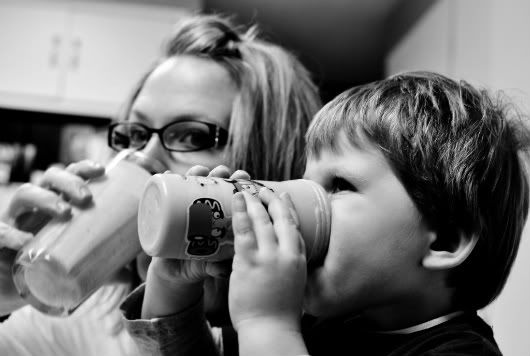 Thank you Cole for wiping off my smoothie mustache.




Amazing, Cole is looking at the camera and smiling!
(I love how he has smoothie on his nose, and between his eyes).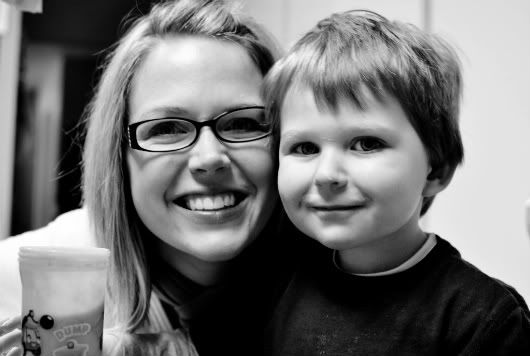 And here is a picture of me and my girl...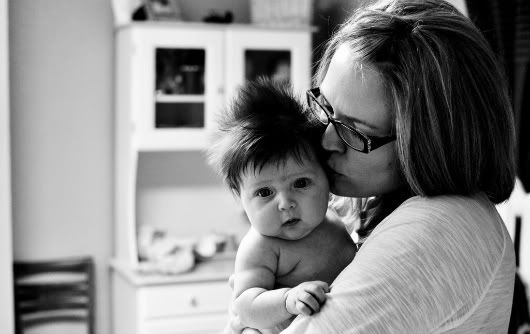 Don't you just want to pinch, and squeeze, and kiss her??

Had it not been for embrace the camera it would never have occurred to me to have Derek take pictures of us last night, frizzy hair and all :)