Today was the first for painting in our household. We invited my mom over, since we snagged the finger paints from her house, and got to work.
But first Cole put on his apron Grandma D. made for him for Christmas. This is the FIRST time Cole has been a willing to take a photo without Julia around.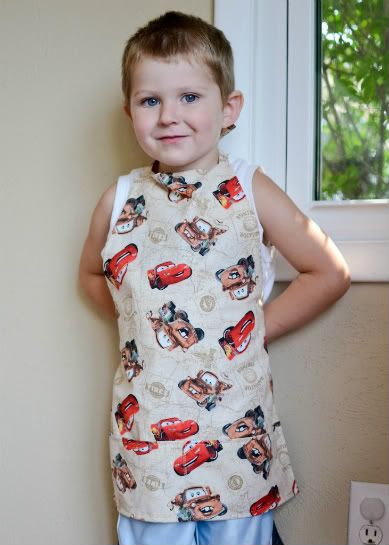 The one with his hand in his pocket cracks me up. Whenever he has pants or shorts with pockets he has a hand in it :)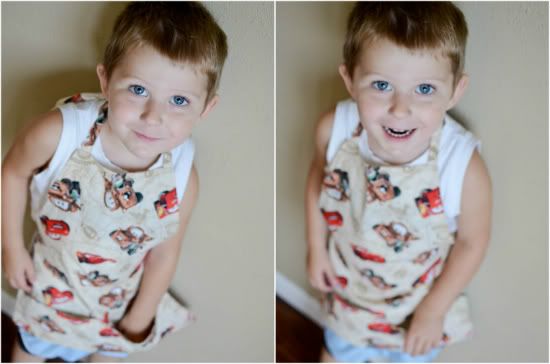 He loved it, and after a little encouragement from Nana he loved the finger paint.
It amazes me the changes I see in Cole almost daily.

When I look at this picture I don't see baby chub, I see a long lean boy.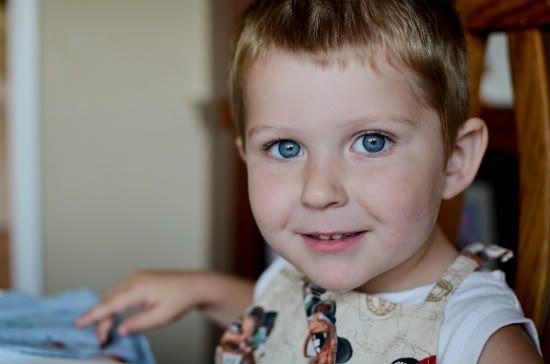 I love him.